Image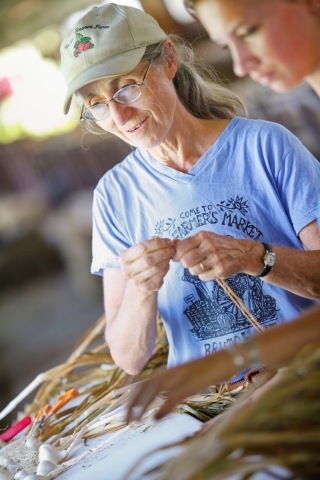 2246 Tyler Bridge Rd
Monkton, VT 05443
United States
Eugenie Doyle and Sam Burr have been farming together since 1980. Originally conventional dairy and strawberry farmers, they sold the cows and transitioned to organic production methods in the early 1990's. They have been certified organic with NOFA-VT since 1998. Their 280-acre Monkton farm in beautiful Addison County, Vermont, is conserved with the Addison County Community Trust / Vermont Land Trust ensuring that the land will remain in agricultural use.
When not farming, Eugenie writes fiction and recently completed her second novel, According to Kit, named a 2010 Honor Book by The Society of School Librarians International.
The farm is known for its garlic. The Last Resort plants about 200 pounds of garlic annually. We also sell their beautiful wooden pint baskets of strawberries, and their asparagus each spring.
Roasted garlic, spread on baguette and served as an appetizer, is a wonderful way to feature The Last Resort's garlic.