Image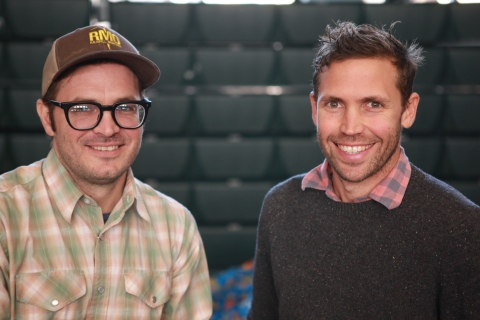 local
made_in_vermont
organic
gluten_free
284 Route 100
Warren, VT 05674
United States
All Souls Tortilleria is owned and operated by Joe Bossen who you may know from Vermont Bean Crafters. Joe is working in partnership with Sam Fuller of NOFA-VT and Hubert d'Autremont of Cycles d'Autremont, who are both Arizona natives. Together they have launched a truly local corn tortilla that is available here at City Market.
All Souls Tortilleria is based out of Vermont Bean Crafters' at the diversified organic farm, Kingsbury Market Garden, located in Warren, VT. They make 6'' organic corn tortillas using the Mesoamerican recipe which is centuries old. This recipe uses corn kernels that cooked in a solution of ground limestone and water, then ground with basaltic stones. All Souls Tortilleria corn tortillas are gluten-free, vegan and certified organic and all their corn is sourced from farms around Vermont and New York.
Joe, Sam, and Hubert approached City Market and applied for a $52,000 Local Farm and Producer Investment Program loan to finance the purchase of custom built tortilla equipment from Campbell Machine in California. This investment is a no-interest loan that the farmer or producer can choose to pay back over time either in cash or with product. 

For more information about All Souls Tortilleria, check out our blog post!