Learning the ABCs of CBD
Submitted by
mquilty
on Thu, 05/03/2018 - 11:15
Here at the Co-op, you may have noticed a recent surge in products containing CBD. While we do carry an array of CBD-infused products from Nutty Steph's chocolate hearts to Luce Farm's CBD honey and even Kimball Brook Farms infused iced teas, this trend is not specific to City Market or even to Vermont. According to Forbes Magazine, "Hemp-derived cannabidiol (CBD) is projected to be a billion-dollar market in just three years…hemp CBD sales have already hit $170 million in 2016 and a 55% compound annual growth rate over the next five years will cause the market to crack the billion-dollar mark." Clearly, there is a demand for CBD products, but what exactly is this three-letter term that seems to be all the buzz?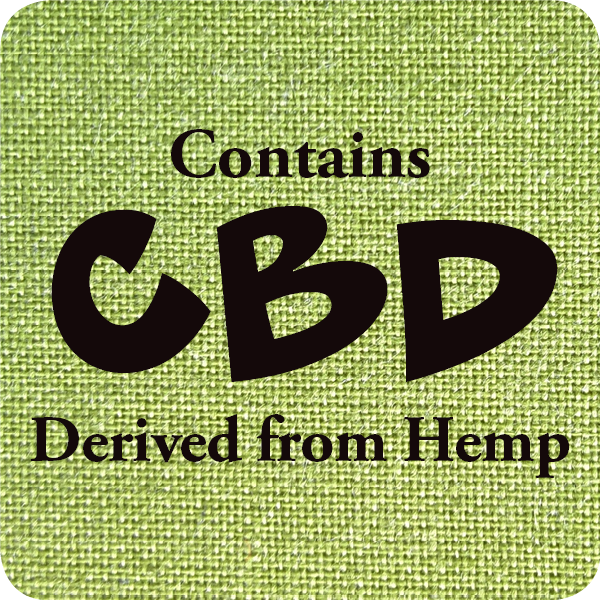 We set out to answer this question and others at last week's special Vermont Restaurant Week edition of The Dish. Joined by panelists from Zenbarn, UVM Extension, Luce Farm, and Elmore Mountain Therapeutics, we dove deep into the world of CBD and hemp. CBD is short for cannabidiol, a compound found in marijuana and hemp plants that is considered "non-psychoactive" with THC levels of less than 0.3%. Research has shown CBD to have anti-anxiety and anti-inflammatory properties, making it a natural fit for those looking to treat a variety of issues ranging from epilepsy to anxiety. The panelists themselves shared anecdotes from their own experiences including treating back issues and postpartum anxiety.
As interest in this supplement has grown, so too have innovative uses like infusing beer, coffee, tea, and juice. Noah Fishman from Zenbarn, shared how his business has found its niche by offering CBD-themed events infusing cocktails and food alike. For other businesses looking to incorporate CBD into their products, there are companies like Elmore Mountain Therapeutics, which offers whole plant CBD extract and partners with businesses like Nutty Steph's and Laughing Moon Chocolates.
For Luce Farm, theirs was a natural progression to the marketing of CBD-infused products as the farm itself grows hemp (one of about 90 growers in the state, registered with the Agency of Agriculture) and offers a CBD honey and CBD coconut oil.
Since Vermont legalized industrial hemp cultivation in 2013, the number of farmers registered with the state has grown from just eight in the first year to over 90 in 2017. To support this new industry and explore opportunities for Vermont farmers to diversify, UVM Extension started an industrial hemp research project in 2016. The 2014 Farm Bill opened the doors for academic institutions like UVM to legally develop research projects aimed at providing information for the public. The Extension sees this as an opportunity to provide new streams of revenue for Vermont farmers as they note, "Farmers in the region already face huge challenges from unpredictable weather, low commodity prices, and increasing pest and disease pressure – industrial hemp has the potential to diversify their production and increase economic resiliency."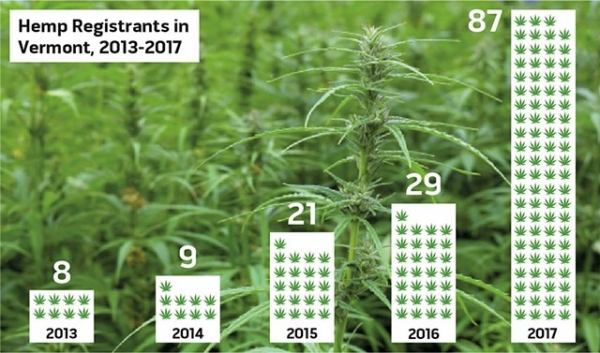 As hemp cultivation gains steam in the state, farmers are exploring opportunities for this versatile crop beyond CBD as hemp can be used for feed, fuel, and fabric. One thing is for certain, though, the growth of CBD represents an opportunity for our agricultural landscape. See below for a current list of our CBD products at City Market and check out the video below for a recap of the Dish discussion!
Located in Grocery:
Nutty Steph's CBD Chocolate Hearts
Nutty Steph's CBD Bar
Burroughs's Chocolate CBD Chocolate Bar
Kimball Brook CBD Green tea
Located in Wellness:
Good Body Products Green Power CBD & Arnica Salve
Luce Farm Hemp Honey 360mg
Luce Farm Hemp Balm 100mg
Upstate Elevator CBD Capsules 1500mg 30 ct
Upstate Elevator CBD Capsules 900mg 30 ct
Upstate Elevator CBD Gummies 500mg
Upstate Elevator CBD Gummies 100mg
Elmore Mountain Therapeutics CBD Dropper 500mg
Charlotte's Web Everyday CBD Olive Oil
Charlotte's Web Everyday Plus CBD Olive Oil
Charlotte's Web Everyday CBD Mint Chocolate Drops
Charlotte's Web Everyday Plus CBD Mint Chocolate Drops           
Green Mountain CBD CBD Capsules 30 ct
Green Mountain CBD CBD Capsules 90 ct
Green Mountain CBD CBD Oil Salve
Green Mountain CBD CBD Oil Chocolate Mint