Growing Local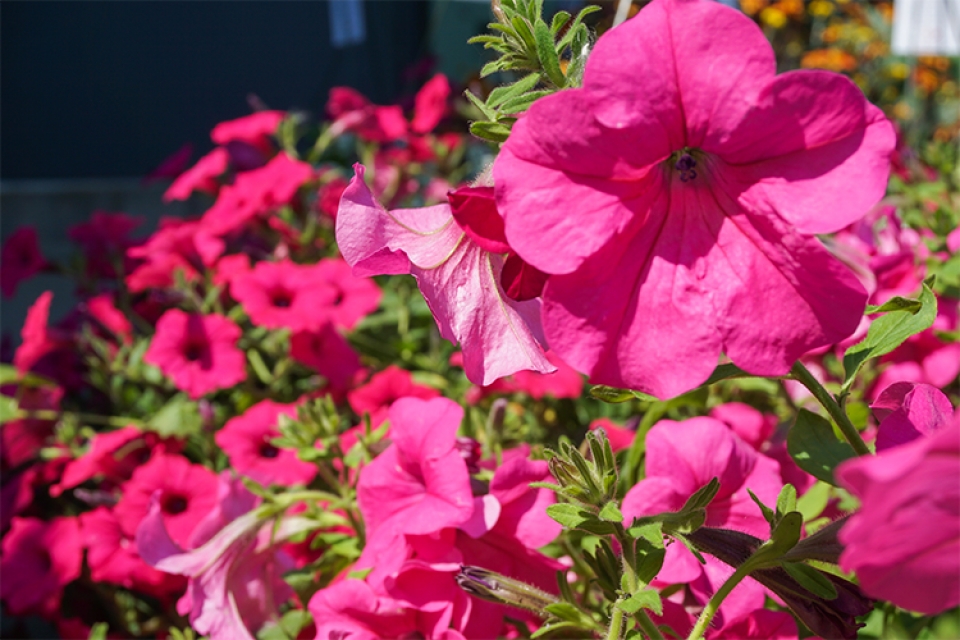 By John Tashiro, General Manager
We're approaching the imminent and official start of summer (yes, really!) with school holidays, the hope for sunnier skies and "warmer" temperatures and a variety of outdoor events popping up all across Burlington and greater Vermont. I particularly enjoy seeing all the local produce and Vermont-made products on display at the Co-op, the Burlington Farmers Market (now at 345 Pine Street) and all across the State.
As you may know, we are wrapping up our 2019 financial year (July 1, 2018 – June 30, 2019); how quickly time flies. It's been 18 months since we opened the South End store and we continue to experience, learn and adapt both culturally and operationally. From the size of our staff hovering at 340 and the efforts needed with ensuring training and support, to managing our operations and relationship with our partners and vendors, to serving you, our Members and the broader community, we are making good progress. Within all this, we remain focused on local – local products, local farms and local vendors. We continue to average over 2,700 local products on our shelves, contributing approximately 40% of our sales. We have seen the importance of local continue to rise as a key motivator for food purchases, alongside organic. Our Members, customers and the broader community realize and support the Co-op's relentless focus around strengthening the local food system. So it will come as no surprise when you hear that Vermont is home to almost 7,000 farms and 100 farmers markets that generate the highest agricultural sales of any New England state - close to $800 million with an annual economic impact of over $2.6 billion.
Vermont again ranked first for its commitment to raising and eating local food in the 2019 Strolling of the Heifers Locavore Index, which is based on a measurement of local food sales per capita. Vermonters bought an average of $166.22 of local food; the second highest ranked state, California, came in at $129.88! The Index also goes on to offer 10 reasons to eat more local food including supporting local farms, boosting the local economy and preserving open spaces. The list is a simple and helpful reminder, so I would encourage you to take a look!
Speaking of local, we offer a wide variety of seeds and plant starts at the Co-op! I realize it has only recently started to get a bit warmer for gardening and transitioning your seedlings outside. Burlington has a long history of community gardening dating back to the City's first garden at Cliffside Park (now Oakledge) in 1972. Our community currently maintains a network of 14 community and neighborhood garden sites with more than 500 garden plots through the Burlington Parks and Recreation Department. The largest site is in the Intervale and is named after Tommy Thompson, who was an instrumental staff member that helped start a wave of gardens as part of Gardens for All, a program of Garden Way. The City is also home to several independent neighborhood and group gardens, school gardens, and garden education programs, many of which were founded and supported by one of our long time community partners, the Vermont Community Garden Network.
Lastly, you may have seen that the Board was looking to appoint a new Board Member to finish out the remainder of Sarah Alexander's term. We had several interested applicants (thank you, Members!) and at their May Board meeting, the Board appointed Caroline Keller to fill this seat through December. We're appreciative of Sarah's work on the Board and her dedication to the Co-op and we wish her well on the next leg of her journey. And we'll officially welcome Caroline at the June Board meeting! You can find more information about Caroline, and our other eight Board members on our website.
As always, thank you all for your continued support as we continue to listen and serve you, our Members and the broader community. Looking forward to seeing you under sunny blue skies, and warmer temperatures at the Co-op and wishing you all our very best.