City Market Sells Property to Petra Cliffs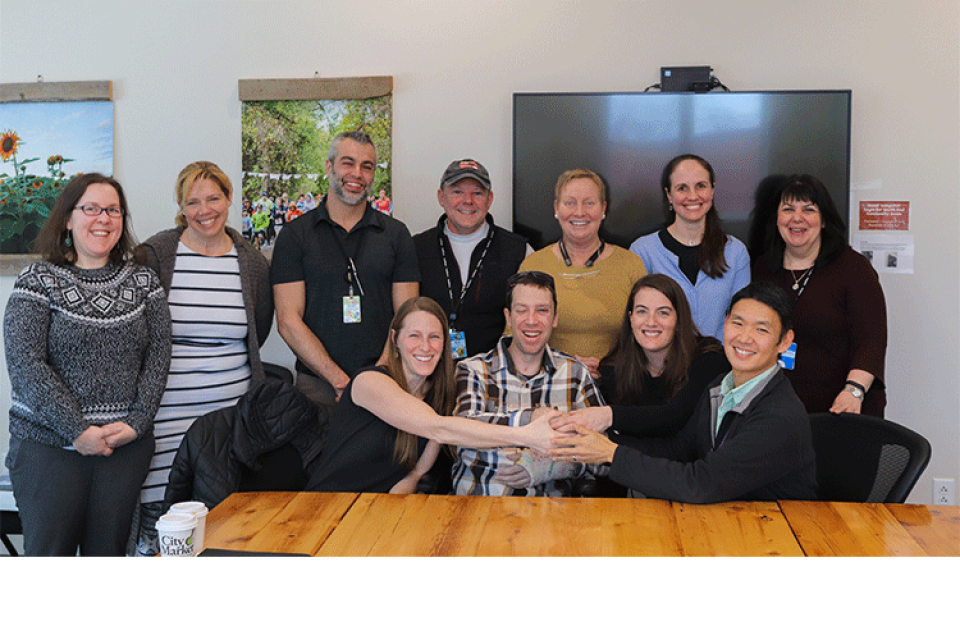 Co-op completes deal to sell 75 Briggs Street to local business
When City Market purchased just over 4.5 acres at 207 Flynn Avenue in Burlington's South End, their plan was to subdivide the lot and work to sell the south parcel. The south parcel is 1.67 acres with an address of 75 Briggs Street. The Co-op started that process by issuing a Request for Proposals (RFP) in March 2017 and then selecting Petra Cliffs Climbing Center & Mountaineering School in January 2018.
John Tashiro, City Market's General Manager, says, "The Co-op is excited to announce that after having worked closely for over a year with Andrea and Steve Charest of Petra Cliffs Climbing Center & Mountaineering School, we have completed the sale of 75 Briggs Street. Petra Cliffs is a well-known, respected community partner and we are excited to finalize plans to become even closer neighbors. Their plans for expansion and their focus on community wellness continue to inspire us!"
Andrea Charest of Petra Cliffs shared her enthusiasm, "We are very thankful to City Market for going about this RFP, selection and sale process the way they did. It has allowed Petra Cliffs to stay in the South End where we have been a part of the community for 18 years, and to grow and bring even greater benefit to more individuals, schools and organizations. We have enjoyed working with City Market and we look forward to our sidewalks finally connecting!"
Several organizations submitted proposals in response to City Market's initial RFP. Evaluation criteria included project alignment with City Market's Global Ends; the project's ability to fulfill a gap in services in the South End of Burlington; project compatibility with City Market's neighboring retail operation; and, project compatibility with the surrounding neighborhood. Petra Cliffs' project scored highly in each of these areas.