Vermont Farm & Forest Viability Program Thanks Co-op Members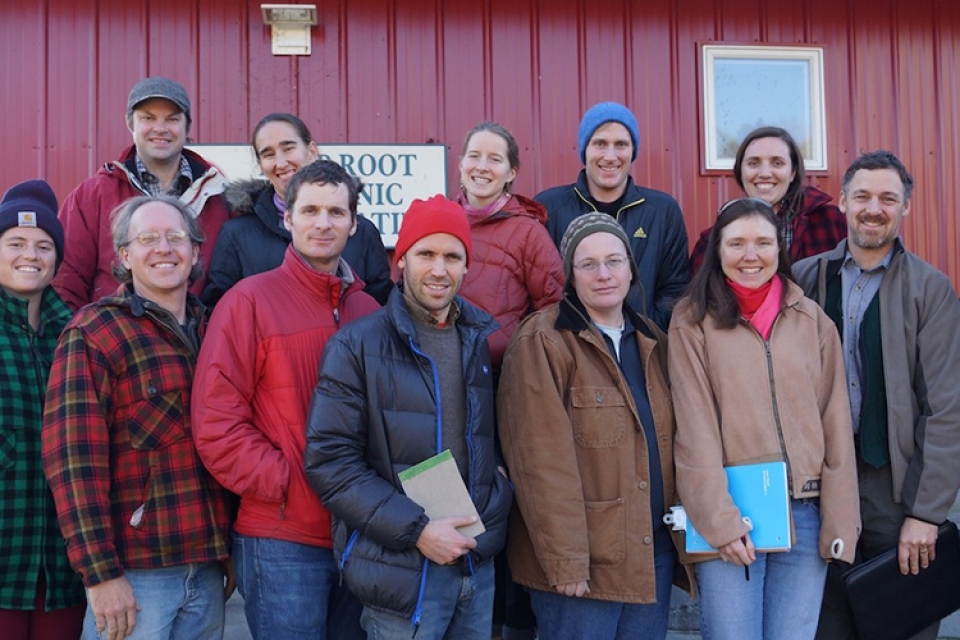 Hello Co-op Members!
We at the Vermont Farm & Forest Viability Program were surprised and greatly flattered by your support and your generosity.  The whopping gift you bestowed upon us, $37,831.10 from your yearly dividend donations, will help us provide business support to a greater number of farmers and food processors.  
So wait.  What exactly do we do?  
The Vermont Farm & Forest Viability Program, a program of the Vermont Housing & Conservation Board, manages a statewide network of consultants with various business-related skill sets: business planning, financial management, accounting, marketing, and more. Some of these folks work for our partner organizations, like the Vermont Agricultural Development Program, NOFA-VT, the Intervale Center, UVM Extension, and Land for Good; others are independent consultants.
We're matchmakers, really.  When a farm, food or forest products business approaches us, often by referral from a past participant, we have a conversation about their needs and their goals. Then we match them with a consultant, or team of consultants, who work one-on-one, at the kitchen table, for up to two years in order to assist these entrepreneurs in advancing their management skills to help them succeed.  We track all kinds of data about the quality of our outcomes - but the bottom line is that business owners are much better stewards of their enterprises after going through our program.
 
Our service model has been successful over the past 11 years – assisting over 450 Vermont farmers and food producers – in large part because we make our services accessible to those who need them by absorbing nearly all the costs associated with the work between our business consultants and participants.  While a farmer, logger, cheese-maker, sawmill owner, meatpacker, or bean burger producer will pay $75 to enroll, they may ultimately receive thousands of dollars worth of hours with high quality consultants whom we pay using a mix of funds from federal, state and private sources.  This allows Vermont farmers and value-added food producers to learn the business skills they will need in order to make a decent living doing what they love.  
We know how important City Market is for many of the businesses that have been through our program. Without a doubt, a portion of your gift to us came to City Market through the sale of products from Champlain Orchards, Adam's Berry Farm, Kimball Brook Farm, Vermont Family Farm, or any of the many local businesses that have received assistance through the Vermont Farm & Forest Viability Program.  To be able to reinvest those dollars toward the success of even more Vermont farms and food enterprises is an extraordinary gift.  
Thank you, City Market/Onion River Co-op members, for this opportunity!