We ♥ the Intervale Center and Local Beets!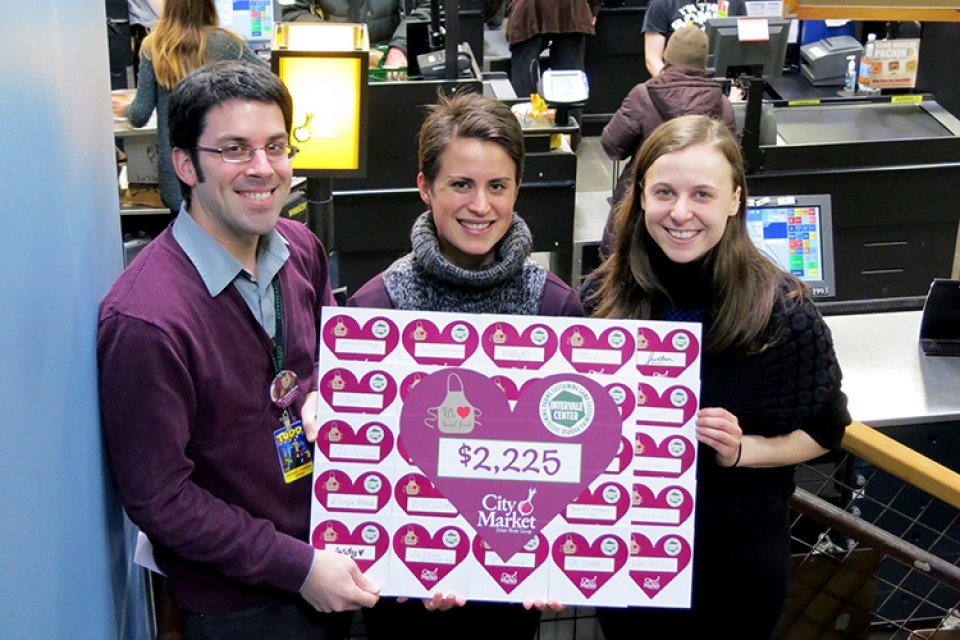 During the month of February, we celebrated our love of local with two annual promotions: "We ♥ the Intervale Center" and "We ♥ Local Food Recipe Competition."
Customers were given the opportunity from Friday, February 7 through Sunday, February 16 to support local farms at the checkout line. Shoppers added an additional $1 to their bills and pledged it toward the Intervale Center, a local non-profit organization working to build and strengthen community food systems. This year, customers purchased 2,225 "hearts" for $1 each during the weeklong promotion, donating a total of $2,225 to the Intervale Center.
During the same week, our annual "We ♥ Local Food Recipe Competition" focused on beets, which are in local abundance. Initial judging was based on proportion of local ingredients, simplicity, taste, health, and originality. Over 30 entries were whittled down to three finalists: Locavore Latkes, Ginger Beet Pesto, and Rosemary Chocolate Beet Cake. Samples of these three recipes were offered at City Market's table at the March 1 Burlington Winter Farmers' Market. All of the recipes received many popular votes and the winner s Sarah Bhimani with her Locavore Latkes. Ms. Bhimani wins the grand prize of a $100 City Market gift card and a five pound bag of local beets. The two runners-up in the competition were Peter Burns and Caitlin Elberson. All three top recipes are available here. Congratulations to our finalists!