Co-op Food Fest
Sunday, September 25, 2016
Noon - 4:00pm
Union Station at 1 Main St.
Please do not park at City Market while visiting the Co-op Food Fest.
FREE! No RSVP required.
Meet over four dozen local producers and sample their delicious products! Door prizes, face painting, and live music provide a fun atmosphere for meeting your local farmers and producers and learning where your food comes from.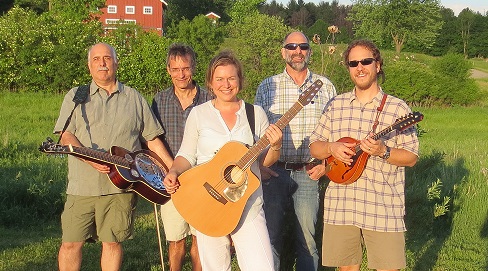 Live Music:
Provided by Hard Scrabble, a Vermont based, acoustic band, formed in Jan of 2009. It's music is a blend of bluegrass, blues, and acoustic covers.
Face Painting:
Provided by Kadina Malicbegovic of Little Artsy Faces.
Free Chair Massages:
Provided by certified massage therapist Emily Walter of Inner Source Massage and Bodywork.
Local Producers
Beverages

Citizen Cider
KIS Kombucha
Purify Juice

Cheese

Cabot Creamery
Fairy Tale Farm
Jasper Hill Farm
Shelburne Farm

Cultured Foods

Flack Family Farm
Rhapsody Natural Foods

Granola, Coffee and Tea

Brio Coffeeworks
Stone Leaf Tea
True North Granola
Vermont Coffee Company

Honey & Maple Syrup

Ariel's Honey Infusions
Hillsboro Sugarworks
Lemon Fair Honey Works
Wood's Vermont

Meat & Eggs

Maple Wind Farm
Savage Gardens

Milk & Yogurt

Butterworks Farm
Kimball Brook Farm
Monument Farms
Roger's Farmstead

Produce

City Market's Produce Department
Green Mountain Compost
Scott Farm
Vermont Cranberry Company

Snacks, Sauces, Soups & More!

All Souls Tortilleria
City Market's Prepared Food Department
Full Sun Oil
Garuka Bars
Sonia's Salsa
Vermont Fresh Pasta
Vermont Peanut Butter
Vermont Tortilla Company
Vermont Veggie Burger
Windstone Farm
Yolo Snacks

Sweets & Baked Goods

August First
Douglas Sweets
Island Homemade Ice Cream
Nitty Gritty Grain Company
Nutty Steph's Inc
Red Hen Baking Co.
Running Stone Bread

Wellness

Chasworth Farm Soaps
Orange Owl
Urban Moonshine
Vermont Soap
Non-Profit & Co-op Guests: In addition to great local food makers, here's your chance to meet our local non-profit partners who are doing great things in the community: